Founders of wikis on Wikia have a new option in preferences to receive emails every time a user edits the wiki. It's enabled by default.
You get even several identical messages for the same user!.
How to disable it
Edit
Uncheck E-mail me updates on what other people are doing (founders only) in Special:Preferences, only on the wiki you're a founder.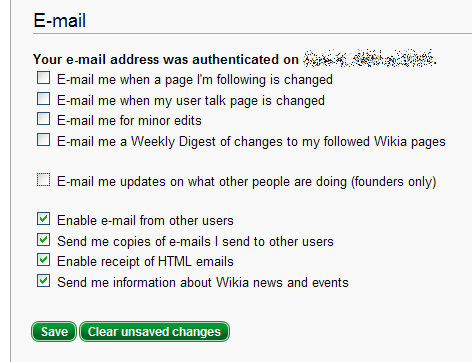 Ad blocker interference detected!
Wikia is a free-to-use site that makes money from advertising. We have a modified experience for viewers using ad blockers

Wikia is not accessible if you've made further modifications. Remove the custom ad blocker rule(s) and the page will load as expected.